Masao Ito Memorial Symposium
Masao Ito Memorial Symposium has been concluded successfully.
We would like to thank you for your great contribution and participation in our meeting.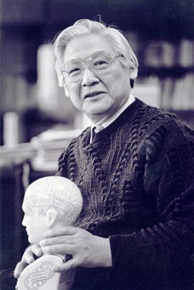 Photograph by Onishi Naruaki
Dates: June 3 (13:00~, Registration:12:00~) - June 4 (~13:00), 2019 Venue: Ito International Research Center
Purpose and mission of the symposium Dr. Masao Ito passed away on December 18th, 2018 at the age of 90. He was a pioneering scientist who formulated a magnificent plan to "promote our understanding of the human mind based on the precise knowledge of physiological properties of each neuron and by advancing the concept of the neuronal circuit as a medium of neuron and mind". More than half a century later, his dream of reaching the root of the human mind, completely departing from the conventional philosophy and psychology, inspired the creation of artificial intelligence, and continues to inspire future progress in science. In this symposium, we call this idea "neuronal circuit doctrine," and will discuss the past, present, and future of neuroscience from this standpoint.
Lectures
Karl Deisseroth (Department of Bioengineering, Stanford University)
Catherine Dulac (Department of Molecular and Cellular Biology, Harvard University)
Sten Grillner (Nobel Institute for Neurophysiology, Karolinska Institute)
Masanobu Kano (Graduate School of Medicine, The University of Tokyo)
Mitsuo Kawato (Brain Information Communication Research Laboratory Group, ATR)
Mu-Ming Poo (Institute of Neuroscience, Shanghai Institute for Biological Sciences)
Sebastian Seung ( Department of Computer Science, Princeton University)
(Alphabetical order)
Executive Committee
Members
Haruhiko Bito (The University of Tokyo)
Hirokazu Hirai (Gunma University)
Tadashi Isa (Kyoto University)
Masanobu Kano (The University of Tokyo)
Mitsuo Kawato (ATR)
Yasushi Miyashita (RIKEN Center for Brain Science)
Mariko Miyata (Tokyo Women's Medical University)
Noriko Osumi (Tohoku University)
Keiji Tanaka (RIKEN Center for Brain Science)
(Alphabetical order)
Registration
Advance Registration: April 22-May 24, 2019
Click the button below to register.
Secretariat
Shin-osaka Grand Bldg 6F, 2-14-14, Miyahara, Yodogawa-ku, Osaka 532-0003, JAPAN
(c/o A & E Planning, Co., Ltd)
E-mail:
mims_secretariat@aeplan.co.jp